Inventory Management Solution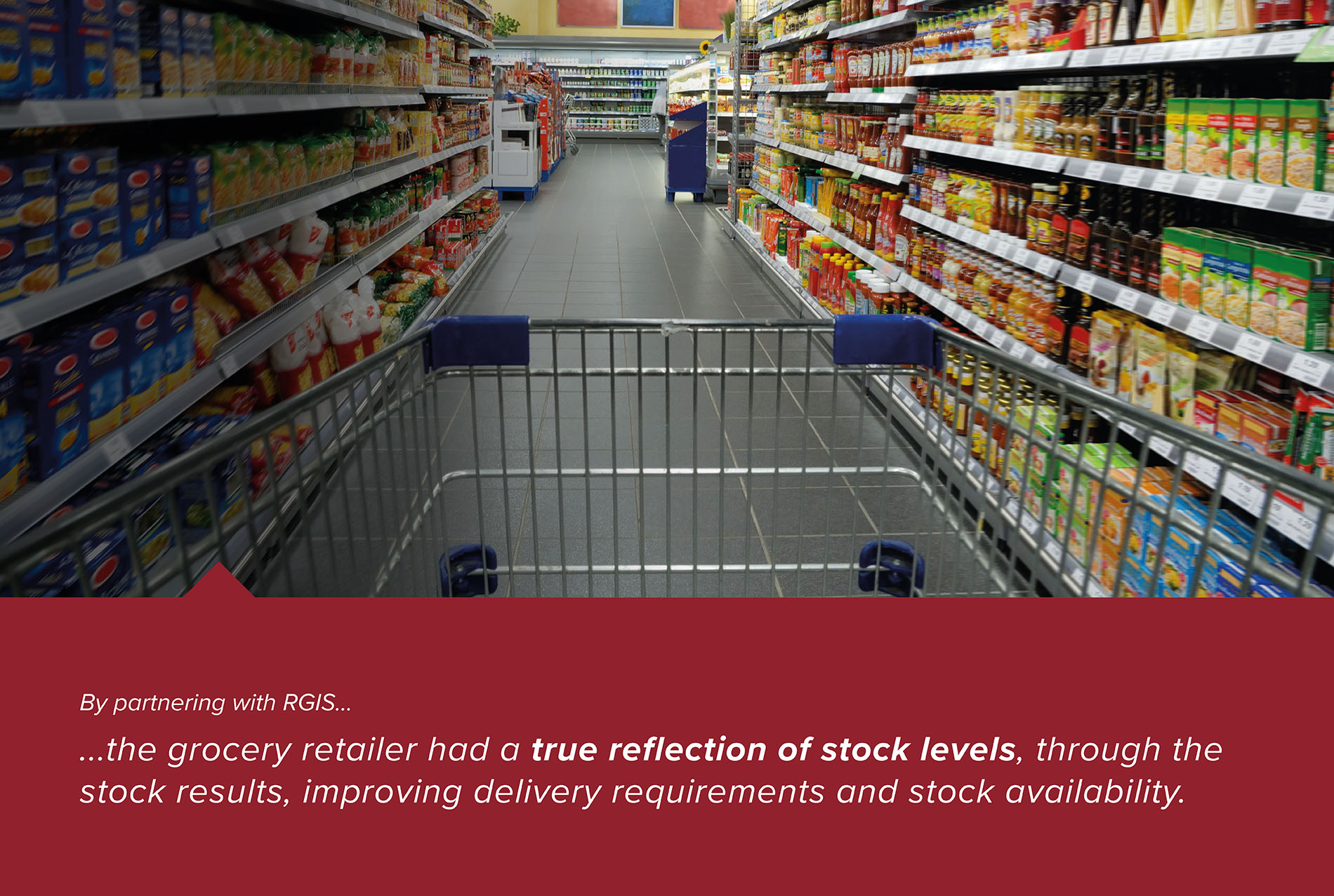 A multi-national grocery retailer, operating from more than 6,500 locations globally, enlisted the support of RGIS due to our inventory retail experience, and first class delivery and service to commence a journey with the internal team, to create a sustainable and efficient process of conducting wall to wall inventories. Our journey began in 2013.
Through strong partnership, RGIS remain a trusted partner. RGIS was able to provide cost effective and robust solutions through innovation and continued to collaborate successfully building a stronger platform. RGIS have also supported the grocery chain with merchandising replenishment in stores during busy periods and also in Distribution Centres, providing departmental wall to wall inventories and PI Counts.
REQUIREMENT
The grocery retailer needed support from RGIS to create a sustainable and efficient process of conducting wall to wall store inventories, and required RGIS to provide the following:
Deliver a

cost effective, targeted, inventory reset

programme

,

without compromising the stores operation or customer service

Improve the inventory accuracy

, driving improved stock availability

Business insight

into shrinkage related issues

Identify losses

and construct a plan to minimise them in future
SOLUTION
The grocery retailer partnered with RGIS to complete the inventory management solution project, and provided the following:
Worked collaboratively

to create a robust operational delivery plan, which required agreement and approval from multiple stakeholders

Dedicated Key Account Management

and built core teams to support the grocery retailer's requirements

Created a bespoke program and solution

which was designed, trialled and rolled out

RGIS recruited and deployed 500+ staff

to conduct wall-to-wall inventories nationwide
Compared

Physical Count vs. On-Hand Quantities

, to identify and eliminate losses
RESULTS
The grocery retailer found by outsourcing the inventory management solution project to RGIS, the following results were achieved:
Provided the grocery retailer with a

true

third party

reflection of stock levels,

through the stock results, improving delivery requirements and stock availability

Greater stock record accuracy

and a reduction of shrink
Excellent operational accuracy, with

over 99% accuracy control