Long Term Care Home – Medication Inventory Count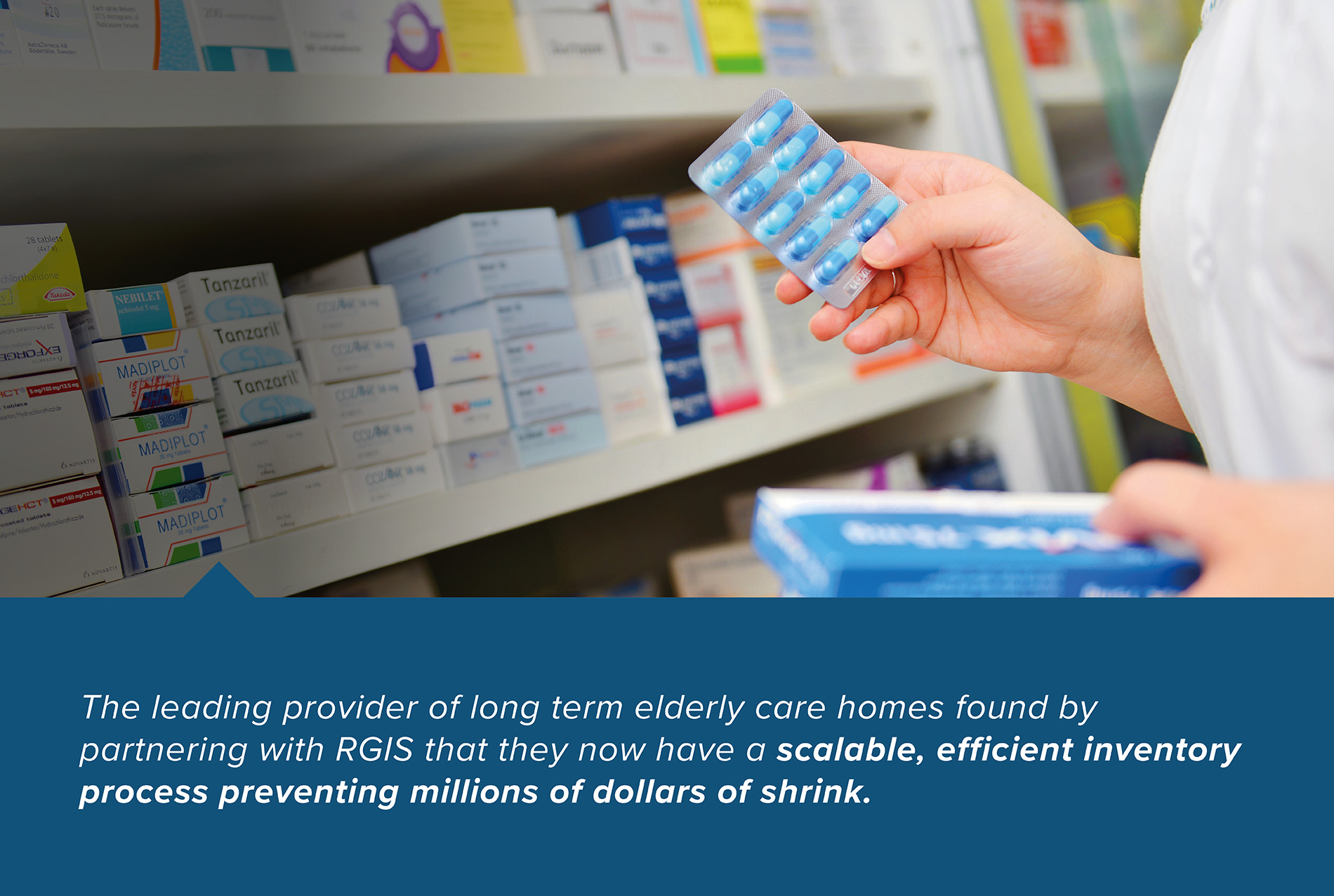 A provider of short-term post-acute, rehabilitation, skilled nursing and long-term care services required the support of RGIS. The company operates approximately 500 skilled nursing centres and assisted senior living care homes in states across the US. The company also supplies rehabilitation therapy to approximately 1,700 healthcare providers in 47 states, and have distribution centres with approximately 80,000 employees.
REQUIREMENT
The leading provider of long term elderly care homes needed a solution to count all medications within all the care homes, so that staff could focus on patient care.
The care home provider required RGIS to provide the following:
To have

reach, responsiveness, and reliability

National coverage

to cover all care homes in 47 states and distribution centres (DCs)
Final data had to be delivered electronically

within 24 hours

A new program design was required to streamline the

medication counts
SOLUTION
The care home provider partnered with RGIS to complete the care home medication count, and RGIS provided the following:
Reviewed

the customers' existing medication count process
RGIS teams

developed a new, streamlined program

The new program allowed the client to

flag thresholds by cost

RGIS' experienced scheduling team worked to

minimise

disruption to patient care

RGIS Managers visited the care home facilities,

educating the staff to help ease

the transition

over to the new software

To aid with in-house follow-up audits, RGIS auditors posted

detailed area printouts
RESULTS
The care home provider found by outsourcing the care home medication count to RGIS, the following results were achieved:
The customer now has a

scalable, efficient inventory process

preventing millions of dollars of shrink

RGIS targeted audits

of the drugs with

top sales and highest shrink

RGIS introduced

new check points and custom reporting

Tighter inventory time frame

eliminated cut-off issues

Financial reporting

abilities were improved