Merchandising Department Resets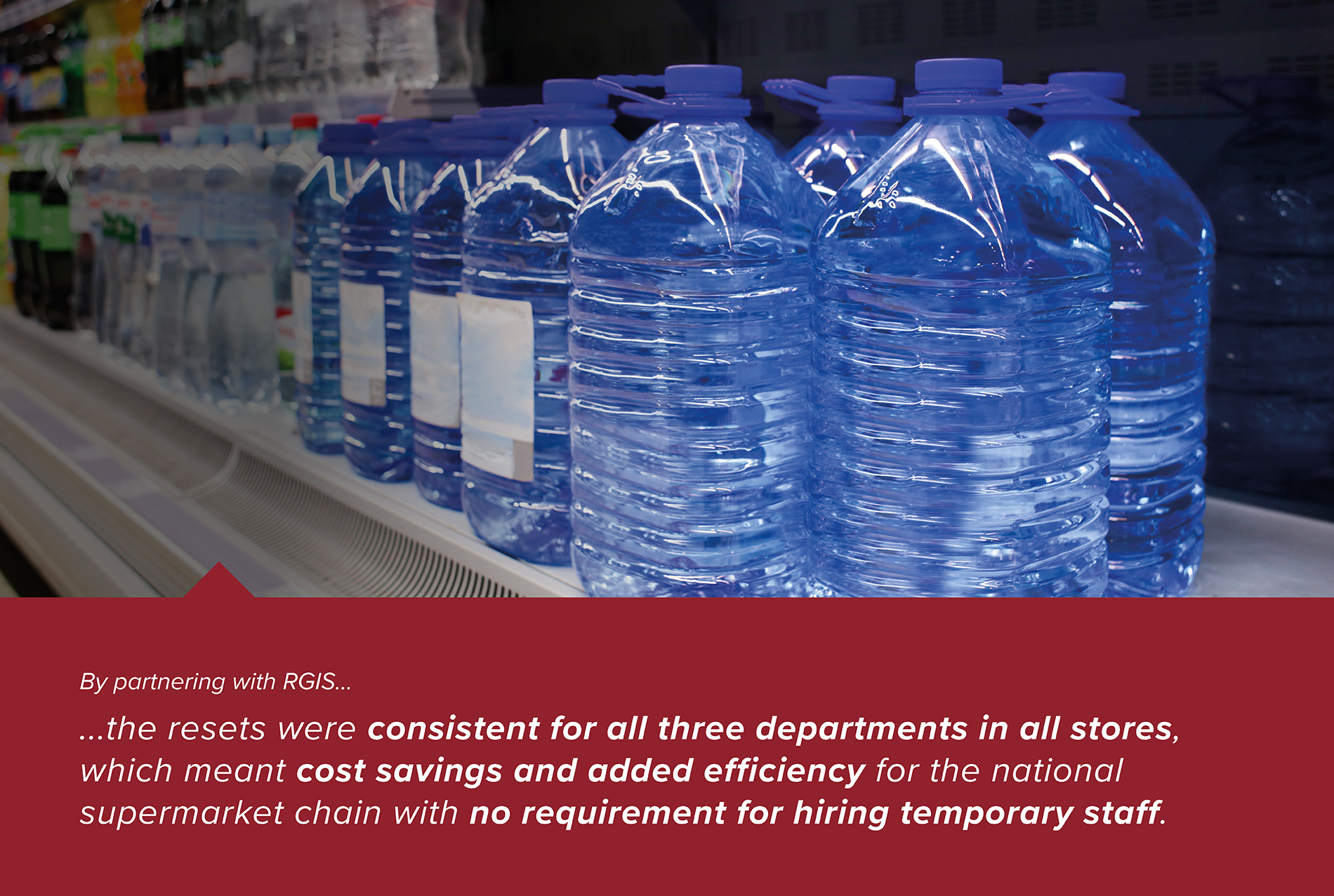 A national supermarket retailer with 2,400 stores, and online shopping service with over 3,000 own brand product lines, required the support of RGIS. The supermarket offers customers distinctive, quality products at competitive prices across food, general merchandise, clothing and financial services. Driving efficiency in day-to-day operations enables them to invest in the customer offer in areas that they value: choice, quality, low prices, convenience and great service.
REQUIREMENT
The national supermarket chain required support from RGIS as part of a large-scale department merchandising strategy.
The national supermarket chain required RGIS to provide the following:
Experienced merchandisers

To cover

three departments in 700+ stores

over a

three month

time frame

Reset selected departments:

Gluten-free

section

Energy drink

section

Water

section
SOLUTION
The national supermarket chain partnered with RGIS to complete the department reset project, and RGIS provided the following:
RGIS scheduled teams of

experienced merchandisers

from more than

eight different district offices across the UK

Within each of the three departments RGIS were required to:

Adjust shelving

Tag

Fill stock gaps

Set up product displays

RGIS local merchandisers worked to

assist staff

already in place in the stores
RGIS teams

received training on store plans
RESULTS
The national supermarket chain found by outsourcing the department reset project to RGIS the following results were achieved:
RGIS teams

followed planograms meticulously

Completed the project on schedule

The

resets were consistent

in all locations
The customer

avoided the costly process of hiring temporary staff

and training them