Mobile Phone Store Compliance Audits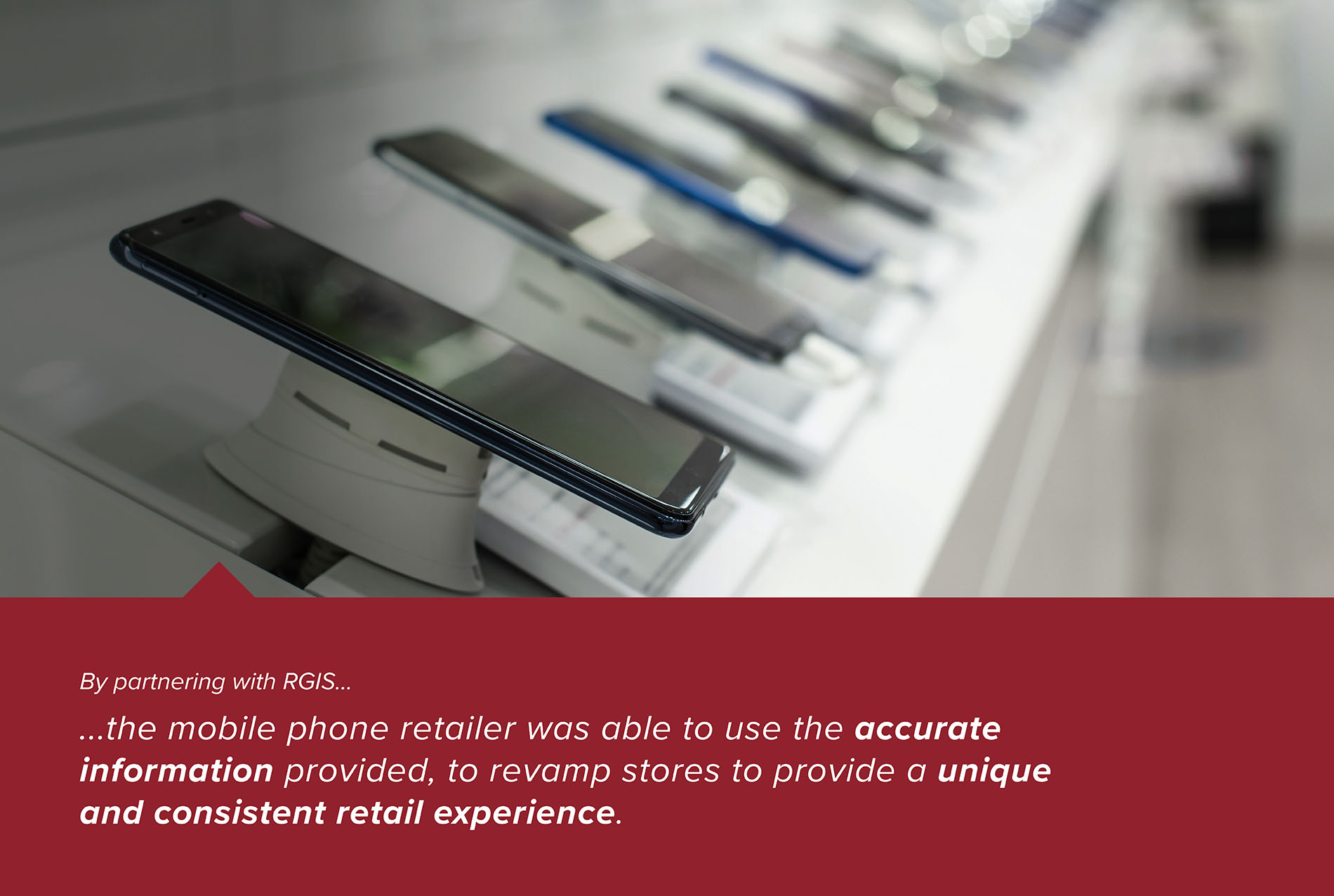 A mobile phone retailer had committed to revolutionise how its customers experience its stores, bringing them an even more intense digital experience. Across the group's stores, the mobile phone retailer was rethinking the experience for its customers, proposing a new way to welcome them in its stores with 'smart stores'.
REQUIREMENT
The mobile phone retailer needed support from RGIS to complete an audit of the existing stores to be able to implement new 'smart stores'. New smart stores would incorporate real-life situations and new technology.
The mobile phone retailer required RGIS to provide the following:
Complete a

compliance

audit of all stores

The data had to be uploaded to the customer's

workflow management system

Minimal communication between stores and corporate headquarters made the audit necessary
SOLUTION
The mobile phone retailer partnered with RGIS to complete the compliance audit project, and RGIS provided the following:
Experienced RGIS teams visited

1,689 stores over a four-month period

Audits included

taking photos within all the stores

and completing a

comprehensive questionnaire

Retail locations were

carefully audited

so that the same information was recorded in each store, in the exact same way
RGIS handled the

scheduling, recording of information, and provided a data file

that the customer could easily upload
RESULTS
The mobile phone retailer found by outsourcing the compliance audit project to RGIS, the following results were achieved:
Using the information provided by RGIS, the mobile phone retailer was able to revamp stores to provide a

unique and consistent retail experience

RGIS was key in the implementation of the retailer's

new visual merchandising management solution

Quick data return in the required format, allowed

insights to be put into action immediately

RGIS partnered with the management provider to

ease the transition for the retailer