Store Refurbishment Support Services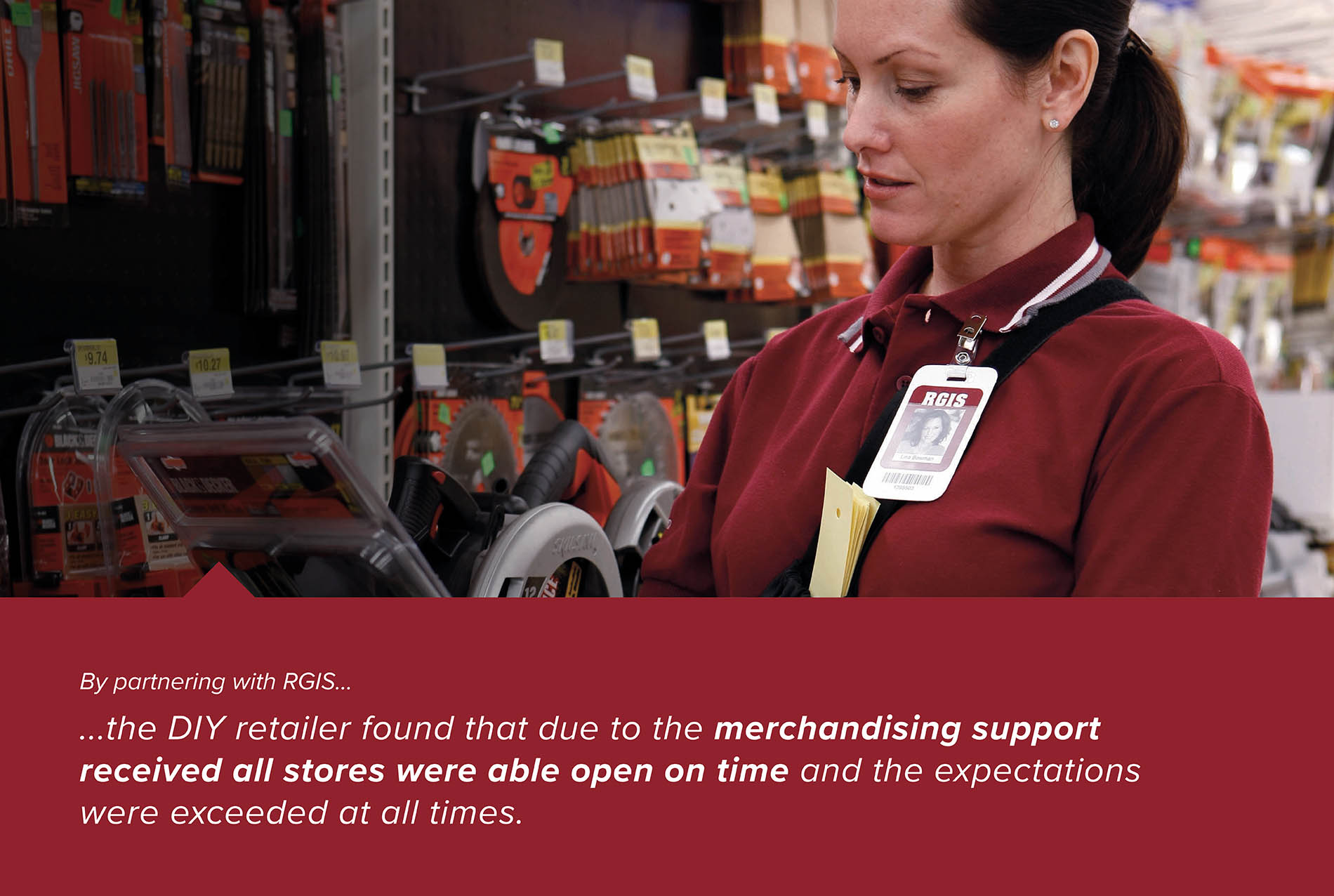 A DIY retailer supplying trade quality DIY and home improvement products at low prices which are available to order in-store, online or by phone, required the support of RGIS. The retailer has 230 stores with garden centres, kitchens and bathrooms, in which it has extensive ranges from budget take away offerings to bespoke professional designs.
REQUIREMENT
The DIY retailer needed a solution to support the existing store staff on a store refurbishment program to ensure all the stores reopened on time.
The DIY retailer required RGIS to provide the following:
Work closely

with the retailer's in-house teams
Teams of

experienced merchandisers

Shifts of 12 hours to meet timeline

National coverage,

with local teams
SOLUTION
The DIY retailer partnered with RGIS to complete the store refurbishment support project, and RGIS provided the following:
Scheduled teams of

two or three experienced RGIS merchandisers

, dependent on the size of the store, over eight weeks
Took direction from the store staff to be able to support in the areas most required

Stacked shelves

with stock

Tidied and cleaned

each store
RESULTS
The DIY retailer found by outsourcing the store refurbishment support project to RGIS, the following results were achieved:
All stores had the

correct stock in place

on shelves
Stores were able to

open on time

as planned, with no issues
The customer's high standards and expectations were exceeded by the RGIS merchandising team at all times