Supermarket Audit of Internal Inventories for Acquisition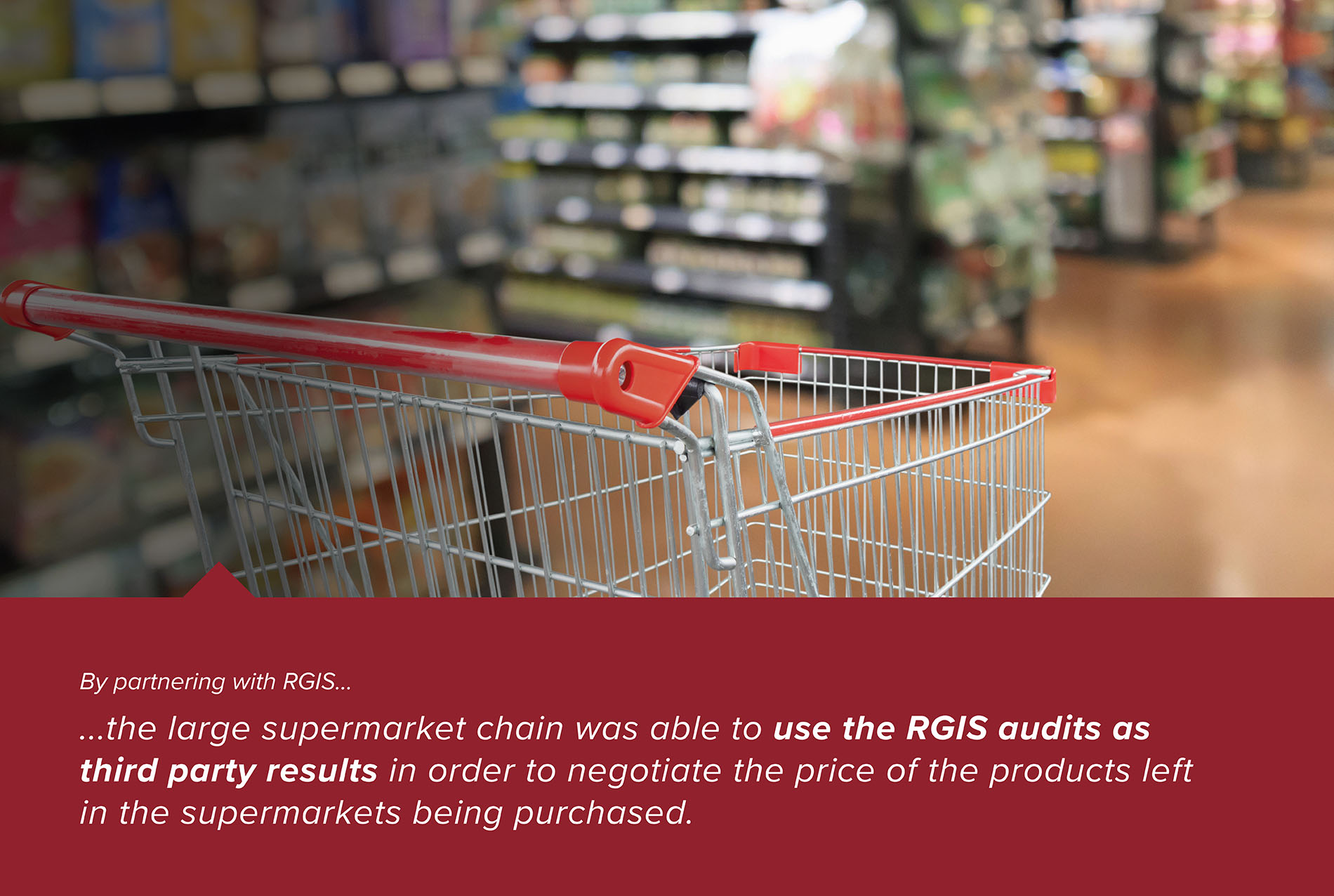 A large supermarket chain completed the acquisition of another chain of supermarkets in Spain in 2021. The French chain acquired 172 stores, which included around 80 supermarkets, mainly in the south of Spain and in Madrid.
REQUIREMENTS
In order for the acquisition to take place, the large supermarket chain required an accurate value for all the products in the supermarkets being purchased, so needed an audit of the internal inventories performed in-house by employees.
RGIS have worked with the large supermarket chain for a long period of time, and have always provided a quality service, so requested RGIS to provide the following:
Reliable auditors with

experience within a retail environment

All stock to be counted in

80 supermarkets

National coverage
SOLUTION
The large supermarket chain partnered with RGIS to complete the audit of internal inventories project, and RGIS provided the following:
Scheduled a team of approximately

50 experienced RGIS auditors

, allocating two auditors per store depending on the size of the store

Scanned around 150 selected products

both on the shop floor and in the back stock rooms

Multiple stores

counted per day across Spain
RESULTS
The large supermarket chain found by outsourcing the audit of internal inventories project to RGIS, the following results were achieved:
Counted all stock in

80 supermarkets

Accuracy achieved was over 98%

Identified errors in the internal inventory

, and was able to successfully rectify them for the customer
The customer had

up-to-date accurate reporting of all stock

in each supermarket to help with the acquisition
Both supermarket chains were

very satisfied with the service

they received from RGIS