Third Party Logistics Warehouse Count of Menswear Retailer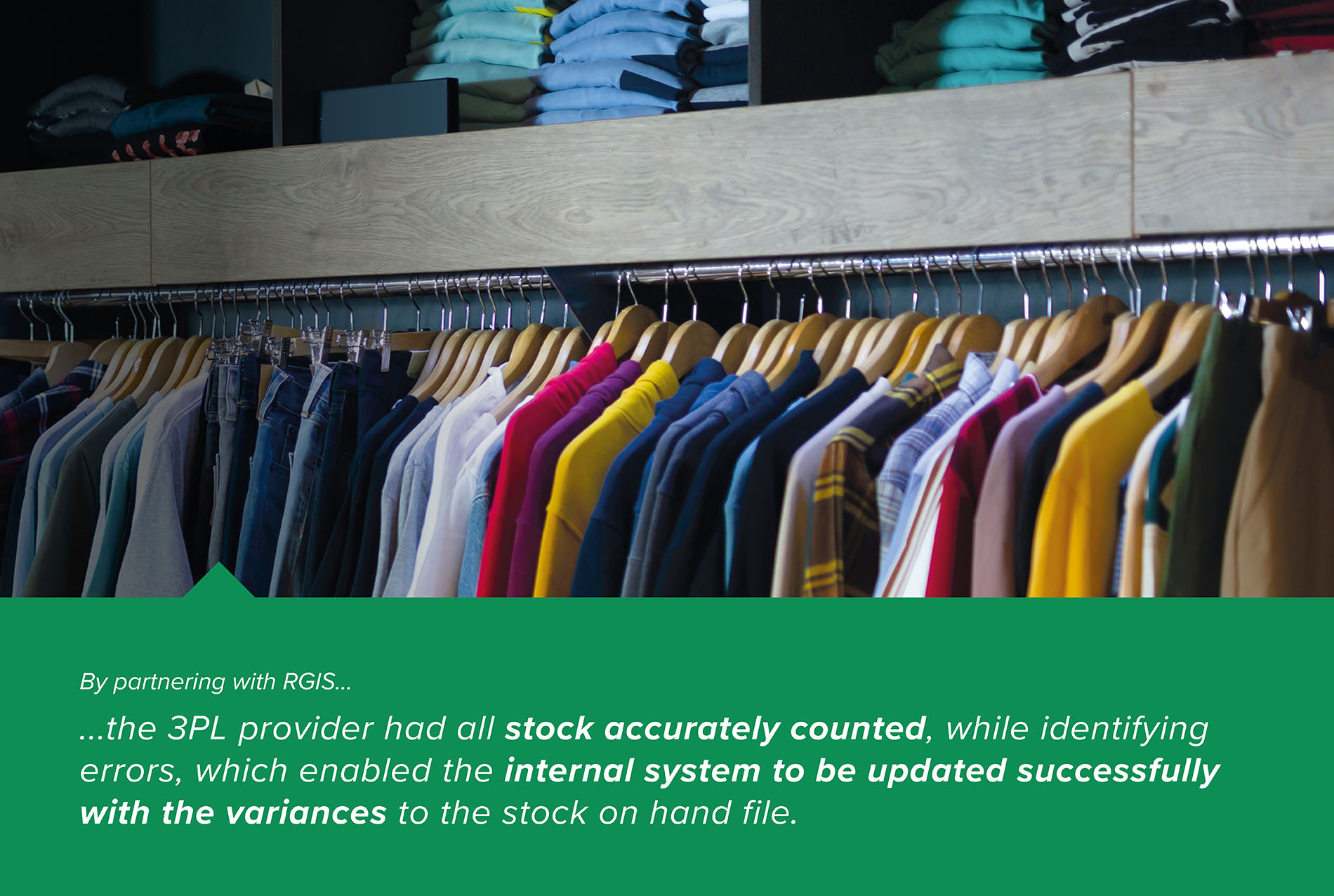 A business of a leading parcel, freight and logistics company required the support of RGIS. The company is an unrivalled national delivery network, shipping parcels to over 190+ countries with third party logistics (3PL) warehouses in most capital cities.
REQUIREMENT
The 3PL provider needed a solution to count a menswear retailer stock items located within the 3PL warehouse, to enable the stock on hand file to be updated.
The 3PL provider required RGIS to provide the following:
A

complete stock count for a clothing retailer

that the customer provided 3PL services to

Identify variances

to stock on hand file

Check location and reporting

of stock items
SOLUTION
The 3PL provider partnered with RGIS to complete the stock on hand file accuracy project, and RGIS provided the following:
Scheduled a total of

41 experienced RGIS auditors

over three days
12 to 15 RGIS auditors were required per day

Counted every pallet and stock item

allocated to the clothing retailer
RESULTS
The 3PL provider found by outsourcing the stock on hand file accuracy project to RGIS, the following results were achieved:
A total of

4,800 SKUs

and

66,143 Units

counted

Variance quantity

= -1,483 units (2.1%)

Errors were identified

where items had been physically located in the wrong bins and found items mixed in with other brands

The 3PL provider's system was

updated successfully

following the

warehouse stock count