Updating Shelf Labels for all Products Across Whole Estate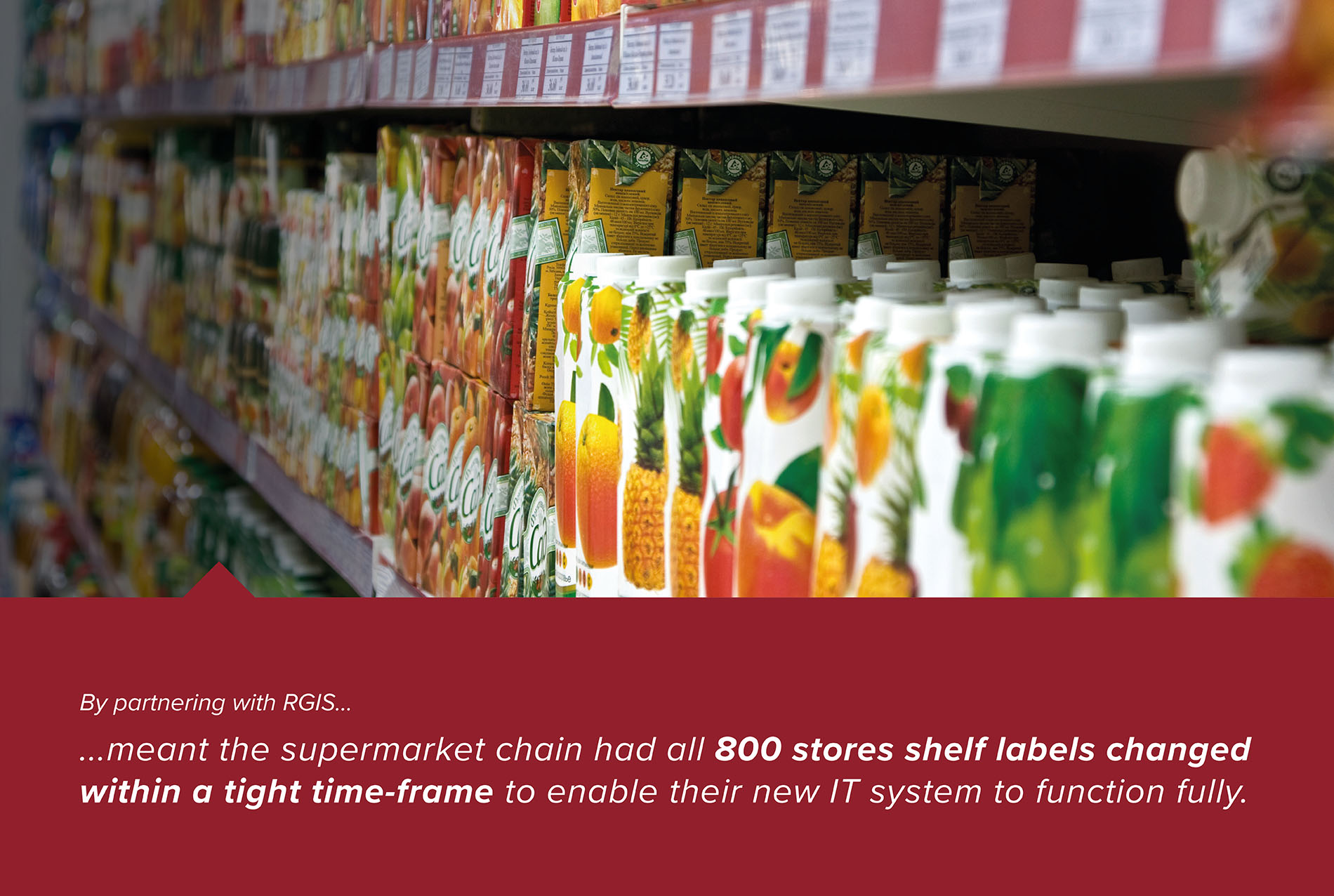 The supermarket chain needed to have new shelf labels for all products to coincide with a change to their IT system. The customer needed to ensure that all labels had been changed in all stores and needed the additional resource from RGIS to physically change the labels.
REQUIREMENT
RGIS provided inventories for 10 years for the supermarket chain, so it was an ideal opportunity to combine services for the shelf label project.
Due to a change in the customer's IT system, the supermarket chain needed to change the shelf labels in all 800 stores within a set time-frame. The customer needed the following:
Existing labels to be

scanned and logged

New labels to be

printed and replaced

with new labels

Checks to be in place to confirm no old labels were present
SOLUTION
Following discussions with all stakeholders and understanding what detail the supermarket chain required about the labelling project, RGIS implemented the following:
Scanned all product labels

in each store
The new shelf labels were printed and prepared
Labels on each shelf were changed to the

new labels

All shelf labels were checked to ensure they had been changed
Smaller stores utilised teams of 7-9 RGIS staff per day
Stores larger than 3000m2 utilised 25-35 RGIS staff per day
The same team of

experienced auditors

were used each week
RESULTS
By partnering with RGIS, the supermarket chain was able to complete their shelf label project accurately, on time and to a high standard.
The project was

completed within the tight time-frame

specified
Checks were completed to ensure all labels had been changed
The supermarket chain's new IT system was fully working, as soon as the label change had been successfully completed