Garden Centre Chain Stock Count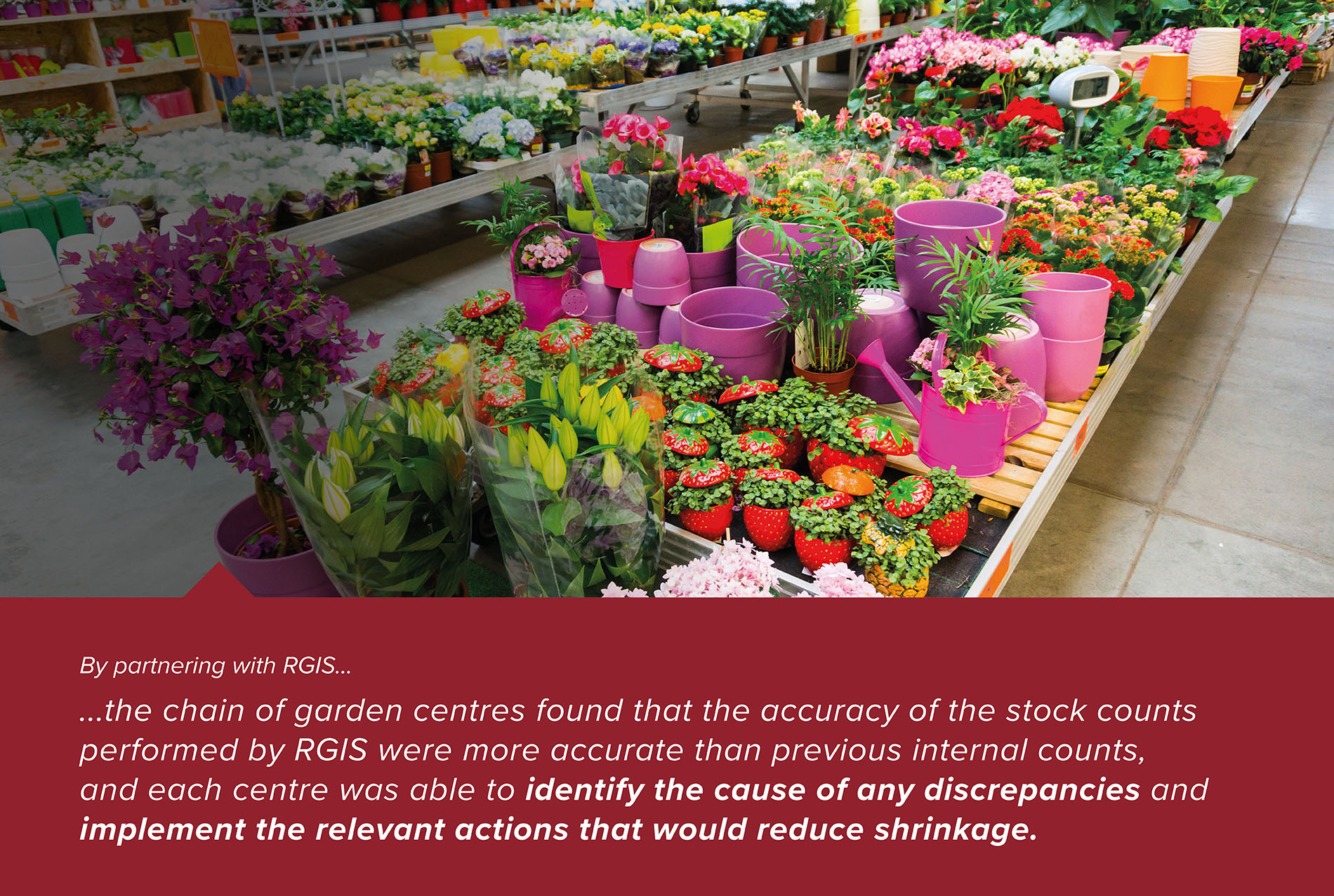 A chain of garden centres that have been growing and selling the very best quality plants required the support of RGIS. The chain of garden centres remains a family business to this day, with the fifth generation actively involved. The company has a network of 18 garden centres across the south of England, where friendly and knowledgeable staff can help get the best from people's home and garden, sharing their plant expertise.
REQUIREMENTS
The chain of garden centres needed a solution to count stock with a consistent process and level of service for all stores, regardless of the size or location in order to ensure that the information taken from each stock take was accurate.
The chain of garden centres required RGIS to provide the following:
Count stock in all 18 garden

centres

, including items without a barcode
Count stock in both

internal and external areas

Process to be mirrored

at all garden centres
Store staff to be able to

check accuracy of the stock count

Variance report

to be provided within the reporting
SOLUTION
The chain of garden centres partnered with RGIS to complete the garden centre stock count accuracy project, and RGIS provided the following:
RGIS agreed a set of procedures with the customer

that would provide a step-by-step process counting guide
To ensure all products were captured during the count, the store lead accompanied RGIS during the

ticketing of the store

RGIS arranged that certain key areas of the store were counted with a store colleague present, such as pot plants as they looked very similar
Counted the

outside storage areas

that had little or no lighting during the daylight
RESULTS
The chain of garden centres found by outsourcing the garden centre stock count accuracy project to RGIS, the following results were achieved:
The

accuracy of the counts

was

far greater

than what had previously been achieved by conducting

counts internally

Based on the variance to expected units counted, each centre was able to

identify the cause of the discrepancies

From the reports RGIS provided the company were able to

implement actions that would reduce shrinkage