Third Party Distribution Centre Stock Count for Better Stock Control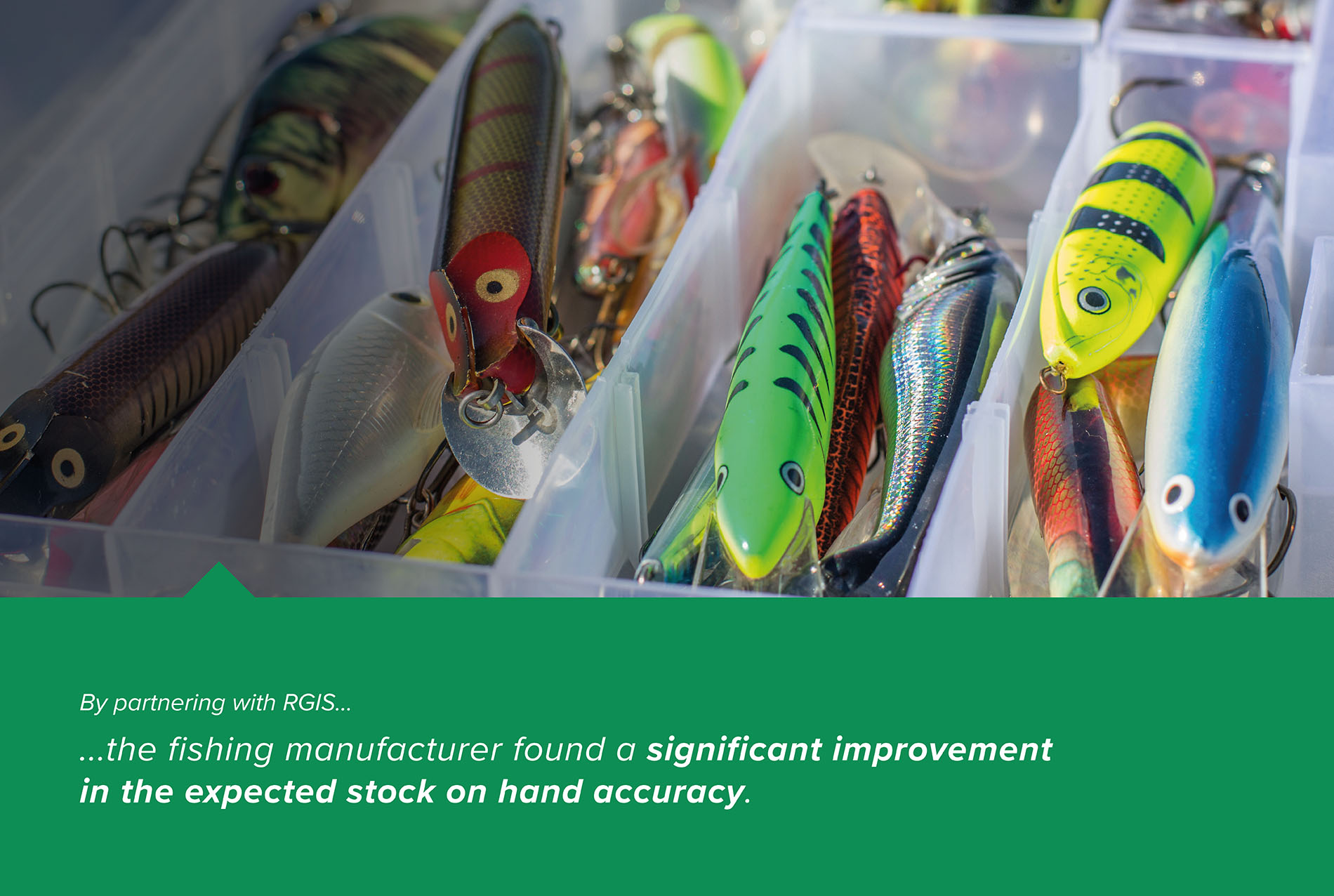 A manufacturer and distributor of fishing accessories since 1936 required the support of RGIS. The manufacturer's lures, knives, tools and accessories are trusted by fishermen in over 140 countries worldwide.
REQUIREMENT
The fishing accessory manufacturer needed a solution to provide an accurate count of stock held within a third party logistics (3PL) warehouse, to give better stock control and monitoring of the stock.
The manufacturer required RGIS to provide the following:
Count all the stock

held by the 3PL

To update stock on hand file

which was inaccurate

I

dentify variances

between stock on hand file and stock counted
Types of items to be counted included fishing reels, hooks, swivels and sinkers etc.
SOLUTION
The fishing accessory manufacturer partnered with RGIS to complete the 3PL stock warehouse count project, and provided the following:
Scheduled a team of

30 experienced RGIS auditors

for three days

Bulk count was completed

for the sealed boxes counted by using the quantity on the box
Open boxes had the

individual items counted

Checked counted quantity against expected

quantity to give a variance number
RESULTS
The fishing accessory manufacturer found by outsourcing the 3PL stock warehouse count project to RGIS, the following results were achieved:
Variance in units

decreased from 50,141 to 6,768

at the end of the project

A total of

509,453 units counted

With a total of

5,392 SKUs

and

1,623 bin locations counted

A

significant improvement

in expected stock on hand accuracy